5-Day Common Core Programme Curriculum Training Workshop for Teachers
With the new Common Core Programme Curriculum ready, the Ghana Education Service is scheduled to hold a 5-Day Common Core Programme Training Workshop for teachers in the ten traditional regional capitals.
The programme will be held for trainer of trainees for the twelves (12) subjects for the various Metro, Municipal. District Directorates in the regions.
The 5-Day Common Core Programme Training Workshop for Teachers will commence on 27th December 2020 and end on 31st December across the ten traditional regional capital.
The directive requires that out of the 24 participants expected to take part in the training per region, 6 representatives should be headteachers while the remaining 18 participants should be classroom teachers and school improvement support offices (SISOs).
All districts are to submit the list of participants through schoolsandinstrcutions@ges.gov.gh before the closing of work on 22nd December 2020.
READ: Give 2021 school reopening date for us to prepare – GNACOPS to Gov't 
Find Below the full details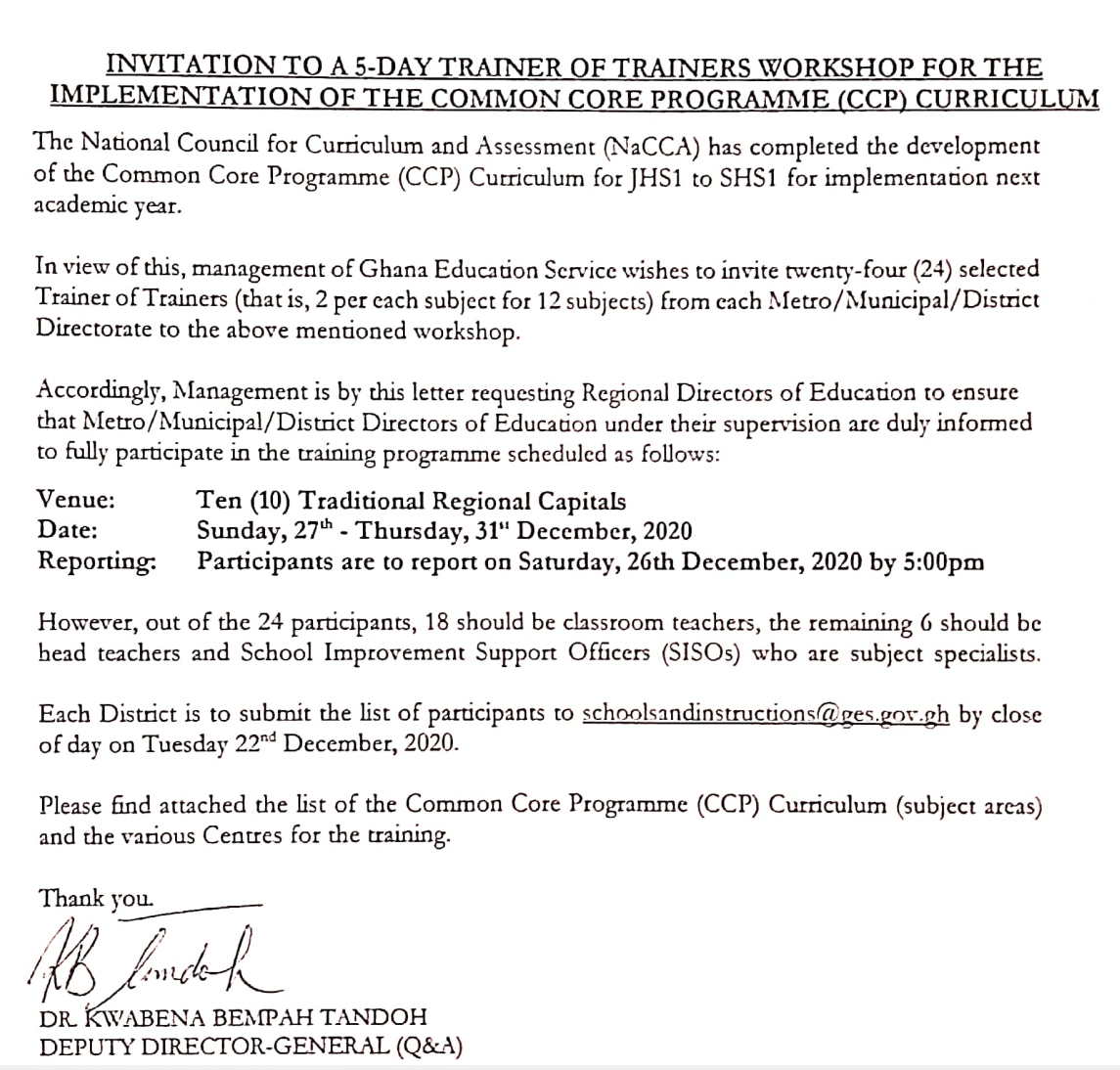 Source: GhanaEducation.Org